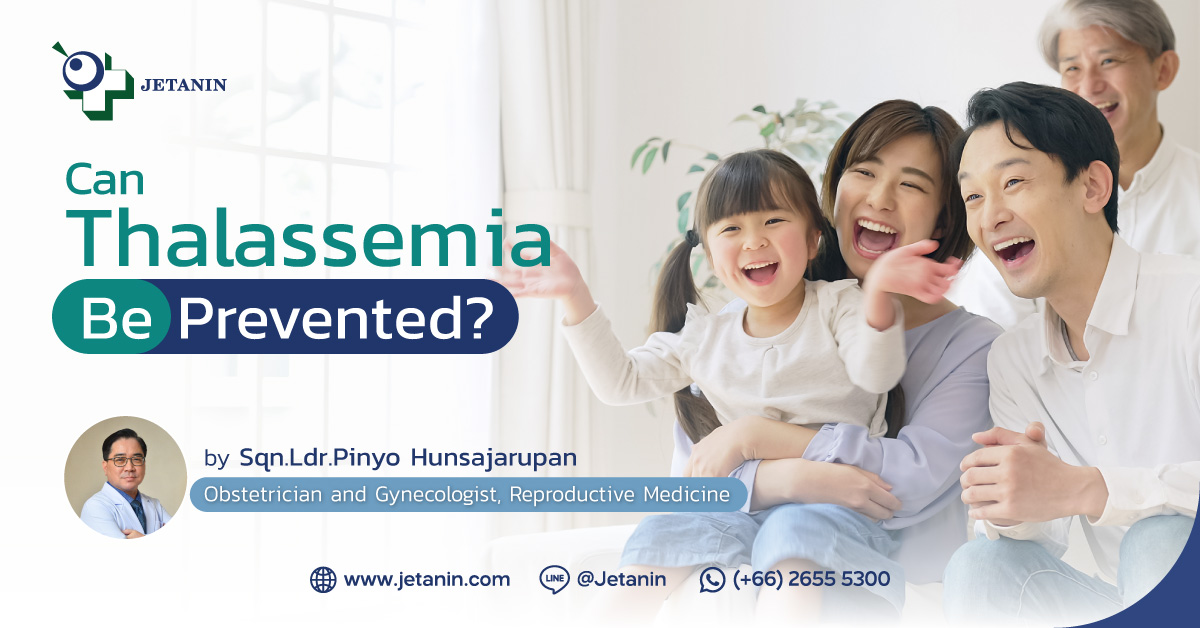 Thalassemia is a blood disorder passed down through families (inherited) in which the body makes an abnormal form or inadequate amount of hemoglobin. It is prevalent in Southeast Asian countries such as Thailand, Laos, Cambodia, Myanmar, Vietnam, etc. In Thailand, approximately 30-40% population are thalassemia carriers. The estimated number of Thalassemia patients in Thailand is over 500,000.
Carriers are perfectly healthy and have no symptoms, and usually do not realize that they have defective genes until they have their blood tested or marry a carrier spouse, resulting in a greater chance of passing down a more serious form of the disease to a child. Not until the child have symptoms do the parents realize they are carriers of Thalassemia inherited in their family.
Signs of thalassemia
– a pale appearance without malnourishment nor bleeding
– a yellow color to the skin (jaundice)
– a pale appearance especially when there is a fever
– been given blood due to a pale appearance
Thalassemia screening
Thalassemia screening is used to identify carrier population especially for married couples who have risks for delivering babies with severe thalassemia symptoms. This test will help to analyze and plan the appropriate treatment to avoid inheriting thalassemia to their baby.
People who should undergo such screening are married couples who plan to have a baby, especially those with thalassemia carriers or patients in their family. With the modern technology, the screening for thalassemia in married couples has become more and more accurate. Doctors may suggest the parents to undergo IVF/ ICSI with preimplantation genetic testing (PGT-M) to avoid thalassemia in the baby.
Knowledge and technology for thalassemia treatment is more advanced in terms of hematology and genetics. These sciences are becoming more helpful in treating thalassemia patients, as well as preventing and controlling it by screening for genetic carriers and preimplantation for genetic testing.
---
Written by
Sqn.Ldr.Pinyo Hunsajarupan
Obstetrician and Gynecologist, Reproductive Medicine