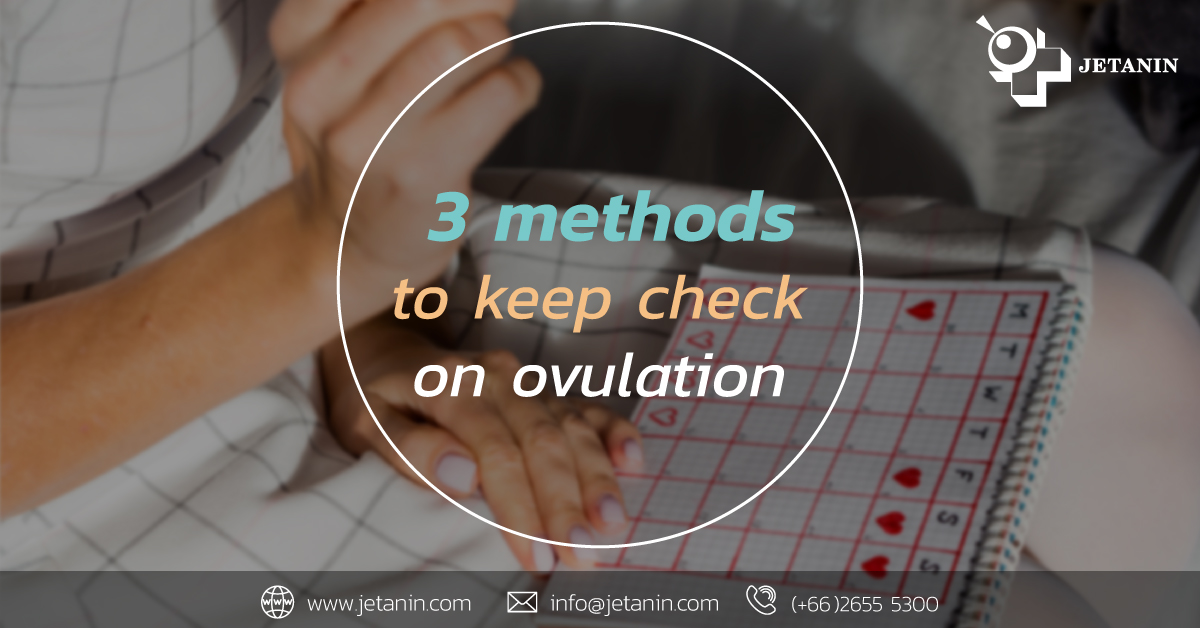 3 Methods to keep check on ovulation
You can use these 3 methods to keep check on ovulation
Keep track of the ovulation cycle by counting the menstruation cycle in the last 6 months, minus by 14 days. For example, if the menstruation occurs every 30 days, the ovulation should fall on the 16th day of each cycle.
Take an ovulation test. A surge of LH hormones can be detected in the urine 1-2 days before ovulation. It is recommended to check the hormones 2 days before the expected ovulation.
Watch for the leukorrhea (vaginal discharge). Around the middle of a menstruation cycle, more transparent discharge can be found. However, this may not apply to everyone.
The most effective time to have intercourse is 1 day before ovulation. If these methods bear no fruits for 6 months or longer, you should consult with the doctor to examine the case.
---
Written by
Dr.Sirisuk Ouitrakul
Obstetrician and Gynecologist, Reproductive Medicine
Jetanin Hospital
JETANIN Journal Vol.11 No.1